Treviso is an attractive art city located in the Veneto region of north-east Italy, thanks to its strategic geographic position it has an immediate access to the
A27 motorway connecting Venice and Belluno.
The city is approximately 40 kilometers (21 miles) north of Venice, Jesolo and Caorle, about 100 kilometers south of San Martino di Castrozza (55 miles) and Cortina d'Ampezzo(68 miles).
Treviso has an efficient transport service network, with several rail and bus connections to Padua and Verona.
Treviso can be easily reached by train or plane. The Treviso Antonio Canova Airport is an international airport located 6 kilometers away
from the city center. An efficient coach service links the city center to the airport from 6 a.m. to 10 p.m , the service is available every 20 minutes on a daily (you can find out
the timetables and prices online at Treviso Airlink).
The bus stops in Piazza Duca d'Aosta, near the railway station and the bus station. The transport service in the province of Treviso is run by MOM that provides 13 urban routes and 24 extra-urban routes.
If you are planning to go on a long-distance journey you can easily book a Flixbus ticket.
Here is the travel time between Treviso and the surrounding cities:
TREVISO – CASTELFRANCO V.TO (26 km):
40 min. by car
27 min. by train
50 min. by MOM service buses nn. 106a/107
45 min. by car
60 min by buses n. 112a and n. 111a
TREVISO – ASOLO (38 km):
50 min. by car
50 min. by bus
n. 112
TREVISO – POSSAGNO (43 km):
50 min. by car
54 min. by bus
n.111 from Montebelluna
TREVISO – VITTORIO V.TO (42 km):
40 min. by car
60 min. (by train to Conegliano and then by bus)
65 min. by bus n. 120
TREVISO – CONEGLIANO (32 km):
40 min. by car
20 min. by train
35 min. by bus n. 120
TREVISO – MOGLIANO V.TO (20 km):
30 min. by car
10 min. by train
20 min. by bus n. 8E
All these cities are well-known all around the world for having welcomed famous people and artists who fell in love with the city of Treviso, also called by its ancient name Marca
gioiosa et amorosa (which literally means amourous and joyful, relating to the calm and peaceful atmosphere of this city).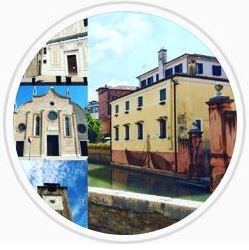 Subscribe to our
trevisobellunosystem
newsletter
to keep up to date with all the
events of our territory. To receive our newsletter you can subscribe
here
.
Edited by Eleonora Zorzi
Translated by Beatriz Bonardi
Internship Trainees at the Treviso – Belluno Chamber of Commerce